Category Archives:
Social Issues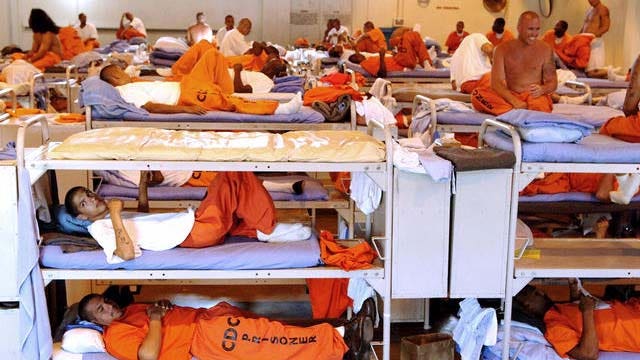 The number of persons in U.S. prisons is more than 2 million—roughly equal to the entire population of Houston, Texas. The massive U.S. prison population does not mirror the demographic profile of U.S. society, however. The vast majority of U.S. prisoners are poor, uneducated, unskilled, emotionally or psychologically troubled, drug and/or alcohol dependent, and either Black or Latino.
The racial disparity between prisoners and the general population is particularly profound.  Blacks and Latinos together comprise less than 30% of the general population but nearly 70% of the prison population!  How can this be?  Conventional–that is, uninformed–wisdom suggests the reason Blacks and Latinos represent the majority of the prison population is that they commit the majority of all crimes in the U.S.  That is simply not the case.  The reality is that Blacks and Latinos are differentially targeted and processed by the U.S. criminal justice system.
Consider these facts: Blacks alone make up 12% of the U.S. population and comprise 14% of all illegal drug users, but they represent 35% of all drug arrests, 55% of all convictions for drug crimes, and 75% of all those who go to prison for drug crimes!  Disturbingly, racial disparity in justice system processing exists for other crimes as well.  The startling statistics reveal that racially biased processing is common throughout the criminal justice system in the U.S.  Perhaps this should not be surprising, however.  After all, one must remember that the police, district attorneys and judges all have tremendous discretion in whom to arrest, prosecute and sentence.
It is time to pull the blindfold off of lady justice and admit that she is not blind after all. She sees quite well, indeed. Her acute but sometimes prejudiced and biased vision unfortunately leads her to differentially target and process many poor Blacks and Latinos.  The result is a prison population that does not fairly or accurately reflect the true picture or color of crime in the U.S.  Let's put an end to such practices and deliver justice fairly to all citizens.
Join "An hour to kill with Doc Bonn" with special guest Dr. Tina Maschi, Associate Professor at the Fordham University Graduate School of Social Service, and President of the National Organization of Forensic Social Work.  Her research interests center around the intersection of aging, mental health, and the criminal justice system, particularly the influence of life course trauma on later life health and well-being.
Follow criminologist and media analyst and consultant Dr. Scott Bonn @DocBonn on Twitter and visit his website www.docbonn.com  Listen to Doc Bonn's bi-weekly segment on Wednesdays at 11pm ET on  The Roth Show
Dr. Scott Bonn is located in Manhattan and is available for live on-air commentary, expert consultation and speaking engagements. More information about his experience and past media appearances can be found at his website, DocBonn.Com   Please call (843.808.0859) or email (contact@imaginepublicity.com) to discuss media opportunities
The Race to Incarcerate: Black and Latino Prisoners in America.